Resort Centre
Jeziorak Pszczew
We are able to accommodate 200 guests in A-frame cabins, 2- and 4-person rooms with kitchenettes, and year-round rooms. Our offer also includes a tent site. Tent site.
Resort Centre's offer
Jeziorak Pszczew
The check-in time is 4:00 p.m. and the check-out time is 10:00 a.m. Early arrival or departure must be arranged with the Resort Centre's front desk.
Site layout of the Resort Centre and its surroundings
The Jeziorak Resort Centre is situated within the Pszczew Natural Landscape Park nearby Szarcz Duży lake in the Lubuskie Province, about 15 kilometres from Międzyrzecz. Our Centre was established in 1989 and covers a total area of 35,000 m2 with varying degrees of woodland and undulating fields. The Centre's entire property is fenced and under video surveillance. A separate parking area is provided for motor vehicles of our guests.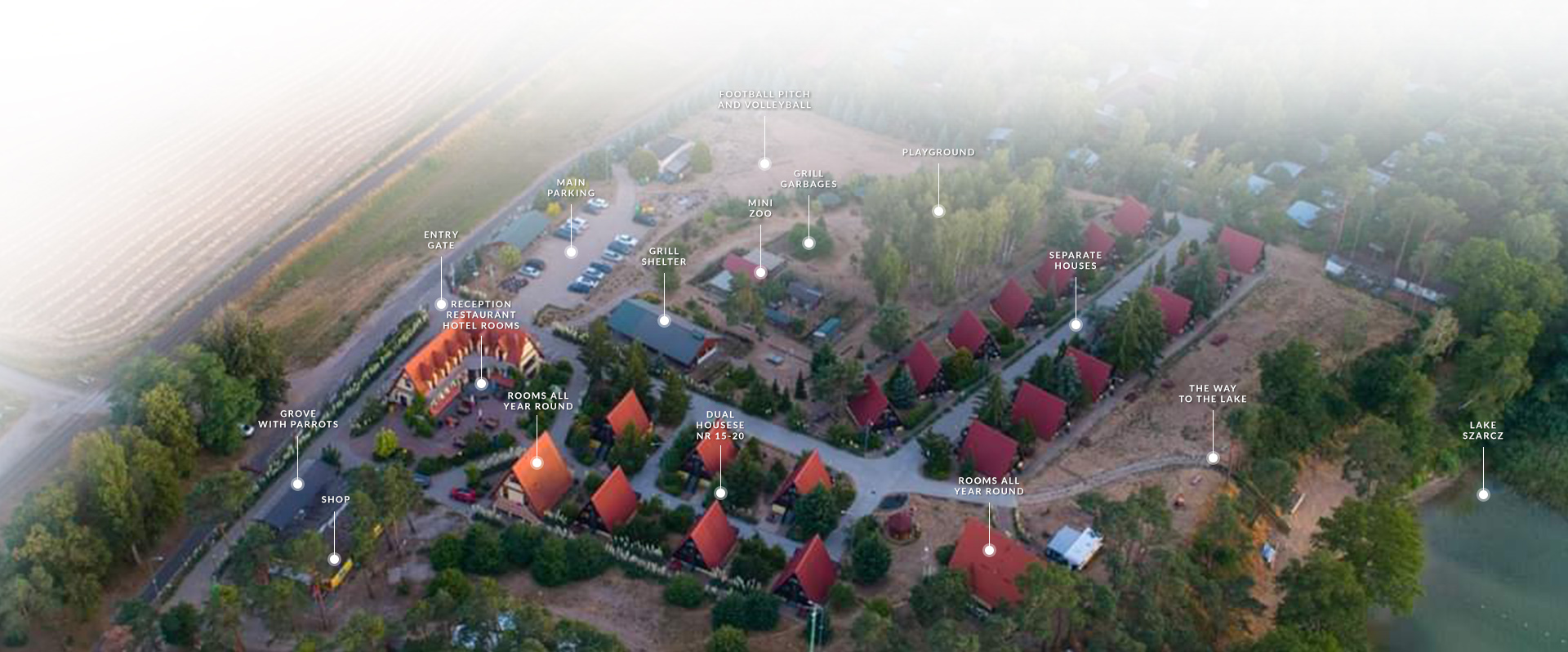 Attractions
spring and summer
2023
You're ready for an adventure
and a breath of fresh air?